Thrive: A Key Event for the Creative Industries in Northern Ireland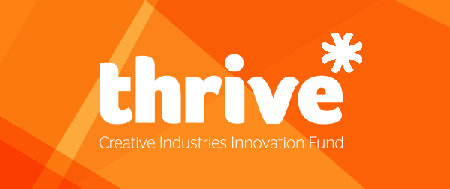 Arts Council of Northern Ireland Creative Industries Conference
'Thrive'
A key event for everyone involved in the Creative Industries in Northern Ireland
'Thrive' is a half-day conference celebrating the success of Northern Ireland's Creative Industries and exploring their increasing importance to our economic growth and job creation.
'Thrive' brings together international speakers and recognised leaders in the Creative Industries. It showcases the work of the creative companies supported by the DCAL/Arts Council Creative Industries Innovation Fund and provides an opportunity for practitioners and companies to network and share best practice.
Click on this link to go straight to the Eventbrite booking page
http://www.eventbrite.co.uk/event/7294689613
Share your thoughts
Next event: CultureTECH
This is the Events section.